Ziggurat Workshop
 with Åsa Tricosa
Friday, 25th and Saturday, 26th November 2016
at the Bürgerzentrum Nippes in Köln
Freitag, 25. und Samstag, 26. November 2016
im Bürgerzentrum Nippes in Köln
Der Workshop wird in englischer Sprache gehalten – daher sind auch alle weiteren Informationen zum Inhalt des Workshops auf dieser Seite auf Englisch. Åsa versteht jedoch auch Deutsch, so dass Fragen gerne auf Deutsch gestellt werden können.
The Workshop will be held in English, therefore the following information on the workshop is given in English. As Åsa understands German, she's happy to take questions in German, but will answer mostly in English.

Take your knitting to a new level with Åsa's two-day Ziggurat workshop. You will learn how to tailor beautifully crafted top-down garments that fit well and with special attention to all those details that make for an expertly finished piece of handicraft. Master German short rows, unusual pickup techniques, and wrestle the steps of the Ziggurat technique to the ground. We'll have fun doing it. Focused fun, but fun!
about Åsa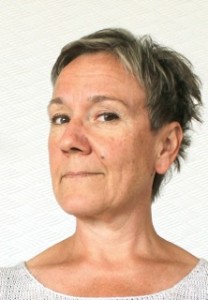 Åsa Söderman (of Åsa Tricosa) is a Swedish designer who now lives in Germany with her Danish husband, where she knits, reads, and bakes with abandon. Åsa designs things she likes to wear, things that are missing in her closet, things begging to be invented. Her style is simple with great attention to the telling or funky detail and sometimes a slightly mad construction. She likes to think of her work as well crafted in the Scandinavian design tradition. The seamless top down Ziggurat method is her signature technique. It has evolved over several years, and it keeps evolving. For that is what is so exciting about knitting. There's always something new to discover or invent and make. You can find her designs on asatricosa.com and on Ravelry.
the workshop
Day 1
An intense techniques workshop where we practice each step of the Ziggurat Method and knit the start of a mini Ziggurat sweater. When you have mastered these steps you will be able to knit any Ziggurat design –  or create your very own.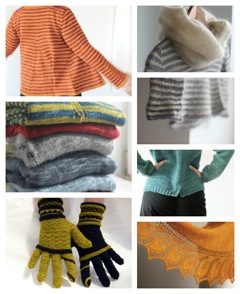 You will learn:
_the basic Ziggurat steps that create the tailored neck and shoulders, and set-in sleeve
_German short rows
_how & exactly where to pick up stitches to create a beautiful faux seam shoulder cap
_a version of the crochet cast on for a perfect neckline (and underarm cast on)
_directional increases (Make 1 Right/Left)
_where to place increases
_brief overview of how to read the Helpful Table
Materials needed:
1 skein of DK yarn with good stitch definition and in a bright or light colour
3.5 or 4 mm circular needles (80 – 100 cm long)
Day 2
This day is the beginning of your own well-fitting Ziggurat sweater. You will also learn with some of my favourite techniques that I use over and over and which appear in many Ziggurat patterns. Before casting on, we'll learn how to measure and how to choose the proper size.
Our programme:
_brief overview of the Ziggurat method and its variants (sweater, cardigan, sleeveless)
_how to choose the correct size
_how to read and make use of the Helpful Table (a feature in all Ziggurat patterns) to modify/adjust the size for a sweater that fits you well
_cast on and start knitting a Ziggurat sweater or cardigan with individual assistance along each step of the way
_provisional winding cast on
_my favourite built-in button band and buttonhole
_cuff/hem/collar considerations
_pocket considerations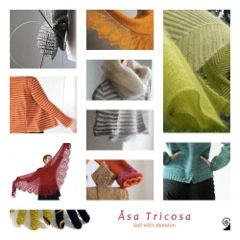 Homework:
Participants need to knit and block a swatch or two with the yarn they intend to use for their sweater. They should try to match their swatch gauge to a Ziggurat design they wish to knit (every Ziggurat pattern lists gauge on the Ravelry pattern page). Each participant will get a Ziggurat pattern of their choice.
Materials needed:
_Blocked swatch
_Participants should bring a t-shirt or a sweater/cardigan that fits them particularly well
_sweater yarn
_circular needle (80-100 cm long) that suits yarn and chosen Ziggurat design
_additional circular needle (same size or smaller and/or shorter)
when / wann
Friday, 25th November 2016, 3.30 – 8pm and
Saturday, 26th November 2016, 9am – 4pm
Freitag, 25. November 2016, 15.30 – 20.00 Uhr und
Samstag, 26. November 2016, 9.00 – 16.00 Uhr
where /wo
Bürgerzentrum Nippes
Turmstr. 3-5
50733 Köln
The Bürgerzentrum Nippes is easy to reach with public transport (tram stop Florastraße with Tram 12 or 15) or car. There are no reserved parking spots, so please take into account time needed for finding a parking spot nearby. There are plenty of restaurants and cafés around the venue.
Das Bürgerzentrum Nippes ist gut mit dem ÖPNV zu erreichen (Haltestelle Florastraße der Strassenbahn 12 oder 15). Es gibt keine zum Bürgerzentrum gehörenden Parkplätze, bitte plant entsprechend Zeit ein, um in der Umgebung einen Parkplatz zu finden. In der Nähe des Bürgerzentrums gibt es zahlreiche Cafés und Restaurants.