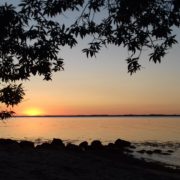 Welcome to the hand herz seele Kreativ Retreat! This translates into hand heart & soul Creative Retreat.  My name is Cordula and I am the founder of hand herz seele.
hand herz seele runs retreats and workshops in Germany. Inspiring teachers, beautiful locations and a very special creative atmosphere make for a wonderful time to relax and learn. While most of the retreats are fibre related and revolve around knitting, spinning and dyeing, my mission is to offer opportunities to explore all things creative.
Most of the workshops and retreats are held with German as the main language. However, there's always a few events that are specifically taught in English. You can find a list of these events here on this page. All information about those English language events will be given in English on the linked pages.
Of course, you are also very welcome to attend the German language events even if German is not your mother tongue. Especially the retreats which are centered around the exploration of creativity without formal workshops (like Wolle & Meer) might be the perfect place to get to know the German creative scene, relax and practice your German at the same time.
I would love to welcome you to beautiful Germany one day for a creative retreat!
---
Upcoming retreats and workshops in English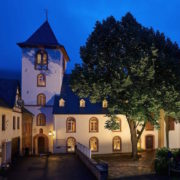 08th to 13th December 2020 Ziggurat Winter Retreat in the Mosel valley with Åsa Tricosa – Cancelled due to Covid-19